Zenosyne (noun): The sense that time appears to be moving faster and faster, especially as one grows older. We feel that.
But, in reality, it's been a really great year for the team at Near Future; we tried some new things, we made some new friends, and we made some really great work. So, as any good walk down memory lane starts (at least one from a creative production company…) here is a recap video featuring some (but not all or we'd be here all day) projects we worked on with, or without you. Thank you for making 2022 a memorable one!
---
Now, let's get down to the real story here: statistics.
The Team Grows By Leaps and Bounds
We grew so much we wrote a whole blog post about it here.
FirstsCheck out our blog post diving into each of these fun firsts for us here.
Top 8 Crafty Snacks
Did you think we could list them all here? Ain't nobody got time for that. Check out a blog about the snacks here.
Data
From January 1, 2022 through the publishing of this blog post, we have processed 32 TB of video data. That's a lot. That's ~ 32,000,000 MB. Woah. In practical terms thats:
• 23 MILLION floppy disks
• 6,784 DVDs
• 128 average-person Macbooks
• The entire Library of Congress, three times. THREE.
Should we keep going? It's a lot. That much data comes from the 96 projects we worked on together. (Let's try to beat this next year – challenge?)
Top 5 Videos on the Near Future Site
You came to our site, you watched, and the results are in…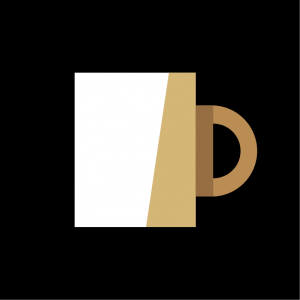 Coffee Intake
To get through all of those projects, the team drank 22,880 cups of coffee (yes, we did the math) over the course of the year. Well, ok, maybe we accounted for some coffee that helped us make early morning pre-work tee times… should we tally up our rounds of golf? Maybe not – just know we played a lot of golf, and drank a lot of coffee. Balance.
And finally, one of our favorite stats – people we know and love, doing other cool things.
1. Syra, who you might recognize from our Helium projects
here
and
here
, was also in The Dropout –
check her out.
Overall, a good year. A great year. And at the close, we can't wait to see what comes together in 2023. Thanks for being a part of our family. Have a wonderful holiday season and happy new year!! We'll see you in January!! (Except for those of you that owe us feedback, we'll be emailing you today…)