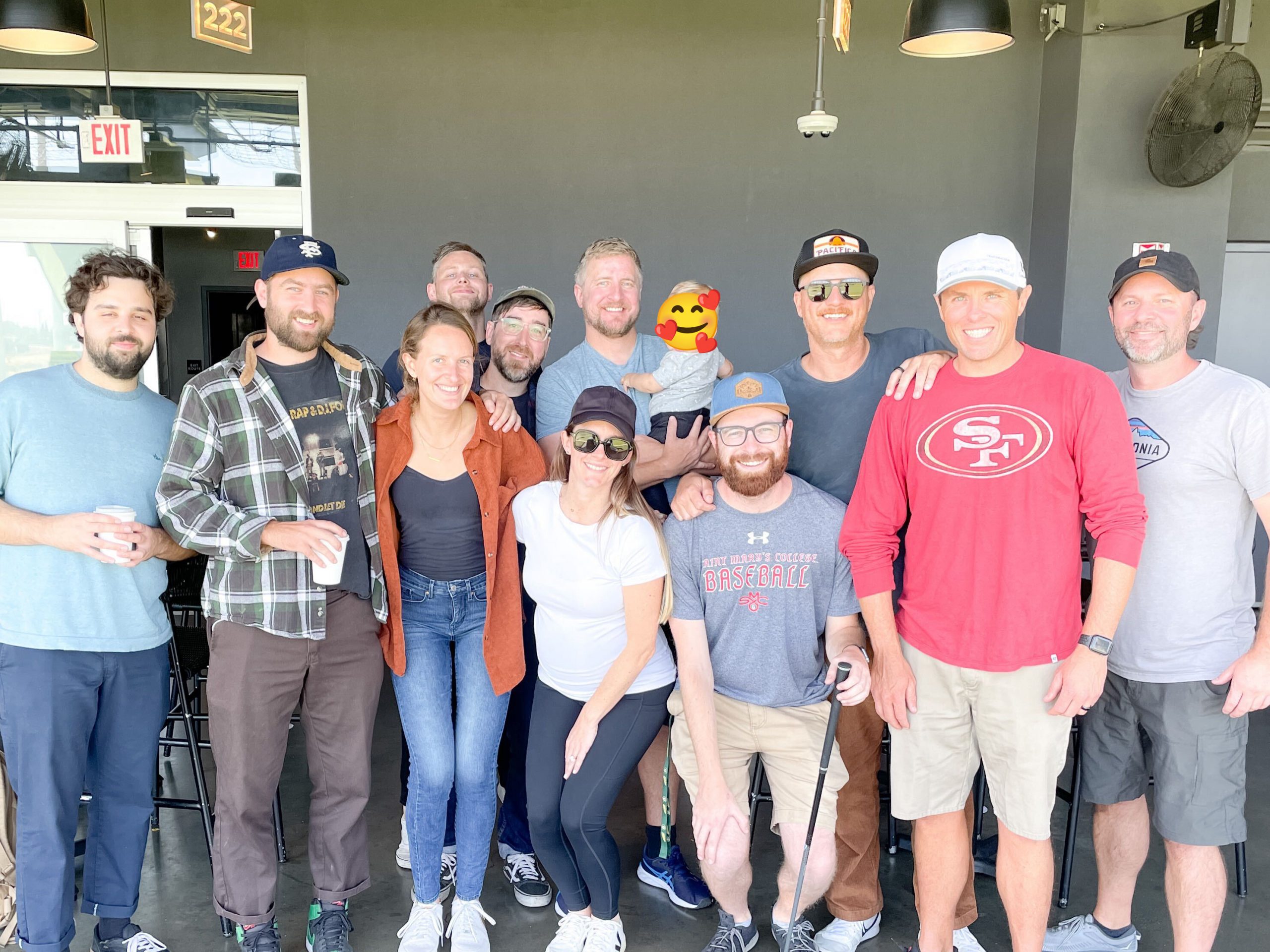 It's all about growth. In business, in our personal lives, in our relationships, and the list goes on…This year was a year for growth at Near Future and not just in the number of projects we worked on!
Some of our more notable and exciting growths as a team this year were…
We brought another Square alumni into the Near Future family when we hired Erin to keep our creative production trains on the tracks. She's about to be out for a little bit to have a baby (new hire #4) but we couldn't be happier to have her on the team.
We also hired a Nashville-based creative PM, Holly, to come in and

teach us how to golf well
help manage some of our bigger client relationships. 
Our producer Chris had a sweet baby, Lucy, who's brought some very real stoicism to an otherwise ridiculous group.
And, baby Rome Stevens is new hire number four for the year! He joined the team on Friday, December 2nd (like any good employee does). That's like 30% growth YOY for all of the math fans out there.